Biography
Music has always been at the focus of Peter Kaminski's life. Born in 1958 Peter was developing devices for music electronics while still studying: the world's first commercial MIDI computer interface and the world's first MIDI sequencer software. He was also involved in the development of the first electronic 12-bit e-drum, the Vortrax for Florian Schneider from Kraftwerk, and in designing the world's first hard disk recording systems. Subsequently he built a modular synthesizer system for his personal use.
In the 1980's he contributed a number of songs to the International Electronic Music Association (IEMA) Collective Tapes series. His album "Synthesis" was released in 1984, covering different musical genres ranging from ambient to classical to electro pop. The track "Compudrive" was especially successful and could be found on various Electronic Music Sampler albums. In the 1990's he moved from the Ruhr area to Hamburg. Playing in "Armed Response", a duo with Non-Eric (Hans Jörg Bordin) Peter's music became a bit more pop-heavy.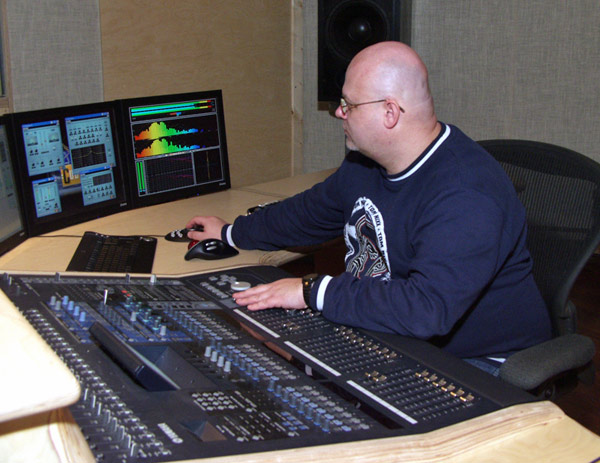 After this period of time Peter changed sides and was now more active at the mixing desk. From 1990 he worked primary at the Boogie Park Studio in Hamburg. After taking a break from the studio world the "Mastering & Surround Factory" was opend in 2005 in the Boogie Park Studios until 2011. Peter supported many german artists in producing, mixing, mastering and re-mastering like Birth Control, Howard Carpendale, Deichkind, Embryo, James Last, Ina Müller, Udo Lindenberg, Prinzen, Rattles, Sasha, Tic Tac Toe but also international artists like Canadian Brass Ensemble, Count Basie Orchestra, Sammy Davis Jr., Dubliniers, Jethro Tull, Dick Le Mair, Dianne Reeves and Tarkan.
Since 2021 Peter's focus has been on running his own studio with an extensive modular system. He is again working on his own titles, now primarily in the field of ambient music.