Studio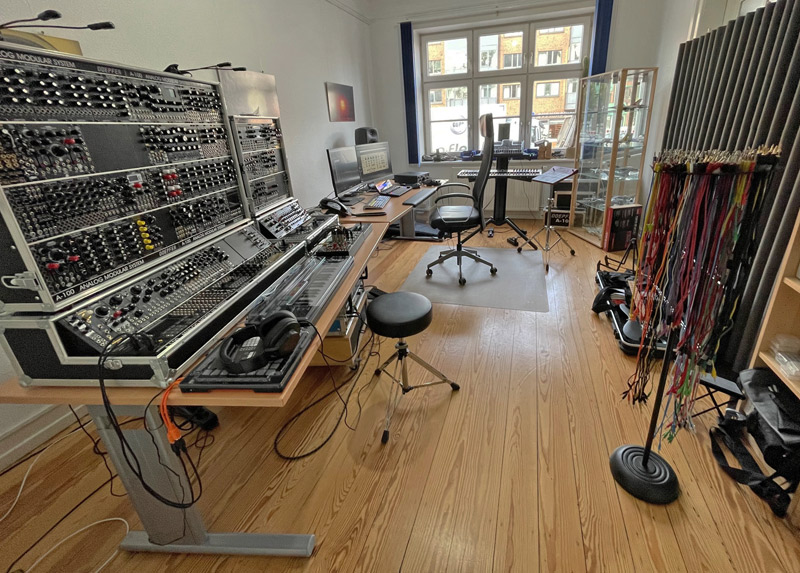 The Workstation is a Xi-Machines X2 DAW with Steinberg Nuendo and Merging Technologies Pyramix software with hundreds of plug-ins and virtual Instruments with a RME UFX+ audio interface, Icon M+ DAW controller and MIDI controller like Arturia KEYLAB 61, KEYSTEP PRO, Novation LAUNCHPAD Pro and Nord Drum 3P.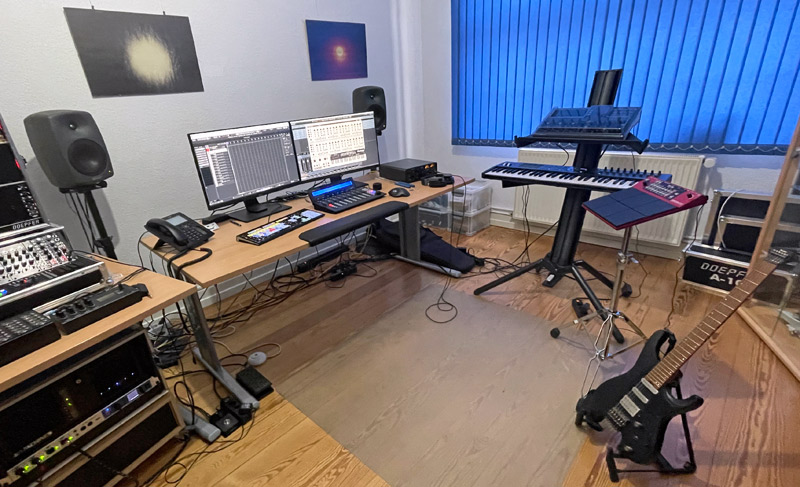 Studiomonitors are a pair of Genelec 4281A feeded by AES3, SPL Phonitor 2 headphone amp with Audeeze LCD-2 Classic, Austrian Audio Hi-X65 and Hi-X60 headphones. Beside the modular system a Waldorf Iridium desktop synth is in use. Guitars are a modified Steinberger Spirit GT Pro with EMG 81/EMG 89XR pickups and a Ibanez Q54-BKF.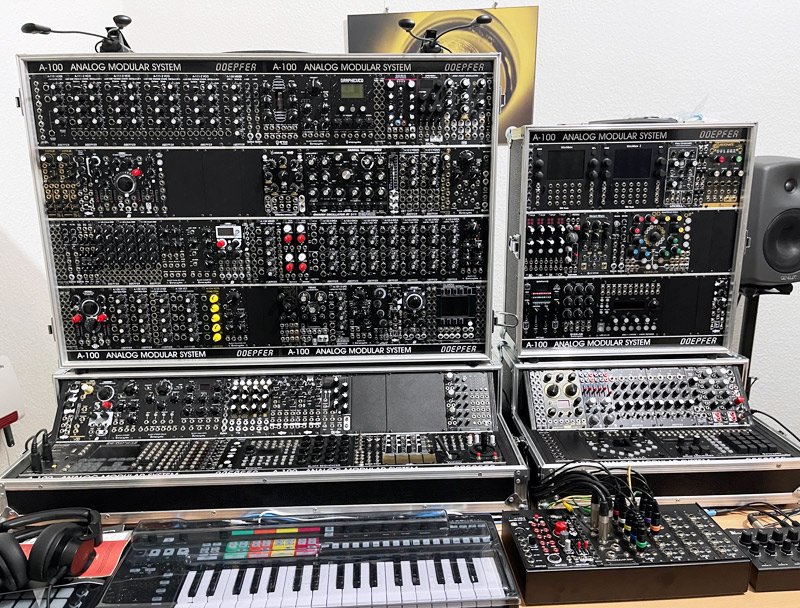 The current modular setup of Peter will be published on MODULAR Grid ...
Main Top Rack: https://www.modulargrid.net/e/racks/view/1801486
Main Bottom Rack: https://www.modulargrid.net/e/racks/view/1801474
Side Top Rack: https://www.modulargrid.net/e/racks/view/1801477
Side Bottom Rack: https://www.modulargrid.net/e/racks/view/1937021
IO Rack: https://www.modulargrid.net/e/racks/view/2040754